A milestone for 88 Aces Maritime Services Inc. transpired on April 8, 2022 as the first ever Seafarers' Wives General Assembly took place on this day. The objective of the creation of this association is to look after the well-being of our seafarer's and their families through this association and to be closer to the company by bridging the gap through constant communication. It is indeed a remarkable milestone for 88 Aces Maritime and the seafarers' wife's association to collaborate on this project.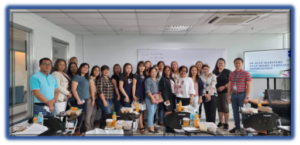 Capturing the lovely smiles of the 88 Aces Seafarers' Wives as they pictured together with Capt. Cris Blas and the Welfare Team
In order to assist the company in achieving the purpose and objectives of this association, a set of Officers was elected to work hand in hand with the company towards achieving the goal of this organization.  The newly elected officers took their Oath of Commitment, with The President, acting as the inducting officer.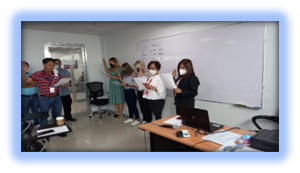 The newly elected Council of Officers committedly pledge to abide their respective roles in the association.
These ladies will be coordinating with the company and collaborate on relevant activities that will further strengthen the ties and commitment of each, and every individual involved on this project. All the wives present on the meeting showed their dedication and commitment to support every activity that the company will be implementing through this association which will be centered on social & corporate responsibilities, wellbeing and financial literacy.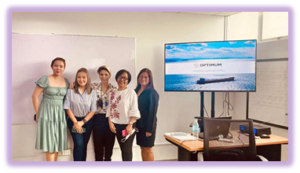 The Council of Officers from L to R: Mrs. MJ Tanig -PRO, Mrs. Maricel Festin-Treasurer, Mrs. Sherrie Anne Jallorina- Secretary, Mrs. Insweta Latoga-Vice President and Mrs. Erlinda Royo- President.
Representatives from Mayfair headed by Ms. Nathalie  Labayog - Managing Director, graced the event as they conducted an extensive HMO orientation program for the Seafarers' Wives.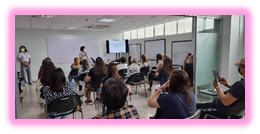 Mayfair Orientation